UIPI is looking for a Junior Communication Officer
You are passionate about communication. You like writing articles, blogs, and digging into new policy topics. You are creative and keen on developing and testing new ideas to translate complex political and technical issues into easy to grasp messages. And on top of that you are interested in understanding and articulating homeowners and real estate sector's interests. Then this position is just what you were looking for!
And don't forget we are not only expecting a cover letter and a CV, but also a short social media post, video or article explaining why you would like to represent property owners. Surprise us!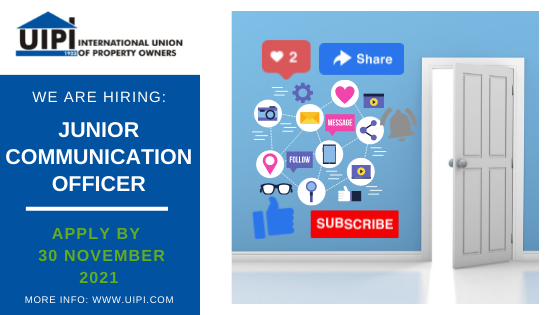 In this role, you will contribute to the representation of UIPI members' interests at EU level. You will lead communication activities for our external projects and manage internal and external communication activities. You will also play a key role in the preparation and management of international events.