UIPI Experts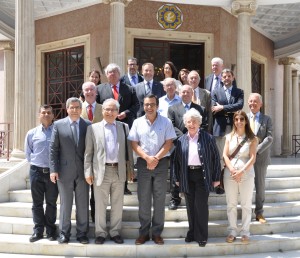 Technical Experts – Buildings, Energy Saving
Dr. Apostolos Efthymiadis – Technical and Energy Advisor of UIPI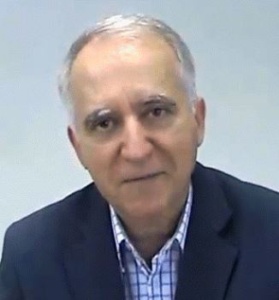 Dr. Apostolos Efthymiadis was appointed Energy Advisor of the Hellenic Property Federation (POMIDA) in 2014 Dr. Efthymiadis. Shortly after he also became UIPI Technical and Energy Advisor.
Apostolos is a Mechanical-Electrical Engineer, holding a Diploma from the National Technical University of Athens (NTUA/EMP-1978), a Master of Science Degree in Nuclear Engineering from the Purdue University (USA-1980)  and a PhD from the Massachusetts  Institute of Technology (MIT-1983).
He is an elected Commissary of the Mechanical Engineering Committee of the Technical Chamber of Greece (TEE) and an elected Board Member of  Hellenic Association of Mechanical and Electrical Engineers. He is also a member of the Scientific Committee of the Training Institute of TEE, directing energy training programmes for engineers.
Dr. Efthymiadis has more than 30 years of experience in energy management and energy saving projects in the industrial and building sector. He is a registered building energy auditor with the Ministry of Energy and Environment. He is the founder and Managing Director of "Technometrics Ltd", and engineering and consulting company which specialises in design and implementation of energy renovation projects in industry and buildings. Recently, Dr. Efthymiadis has lead major energy projects in large building complexes including Athens airport, major hospitals in Greece, sports facilities and schools.
Dr. Efthymiadis has written dozens of scientific papers on energy conservation, including the "National Regulation of Energy Audits of Industrial and Building Installations". He was also scientific coordinator of the Working Group of TEE for the harmonization of the Building Energy Performance Directive and the composition of the corresponding "Greek Regulation for Energy Efficient Buildings" (KENAK) on the basis of the "Reference Building" methodology.
Dr. Efthymiadis is fluent in English.
Jean Ferrando (UNPI – FR), Architect
Milan Krcek (OSMD – CZ), Engineer, Expert on building materials
Fiscal Issues – Property
Taxatio
n
Tassos Vappas (POMIDA – GR), Lawyer, Expert on property taxation and other property related matters
George Strovolides (ZSIA – CY), Economist, Expert on Property taxation
Daniel Guiroy (UNPI – FR), Lawyer, Tax expert
Inka-Marie Storm (Haus und Grund – DE) Policy Officer and Jurist
Vassiliki Paradias (POMIDA – GR), Lawyer, Expert on rental legislation
Condominium – Multi-ownership Regulation
Vincenzo Nasini (CONFEDILIZIA – IT), Lawyer, specializing in Condominium matters
Membership Services Issues
Ansgar Gmuer (HEV Schweiz – CH), Economist