Thank you for visiting our websites and your interest in our association. We take the protection of your personal data very seriously, and therefore only process your data in compliance with statutory regulations, especially the General Data Protection Regulation ("GDPR"). This Policy explains when and why we collect personal information about people who visit our website, how we use it, the conditions under which we may disclose it to others and how we keep it secure.
We may change this Policy from time to time so please check this page occasionally to ensure that you are content with any changes.
By using our website, you are agreeing to be bound by this Policy.
Who are we?
UIPI is a pan-European not-for-profit association comprising of 31 organisations from 28 countries. Jointly, they represent more than 5 million private property owners and some 20 to 25 million dwellings.
Founded in 1923, the UIPI aims to protect and promote the interests, needs and concerns of private landlords and owner-occupiers at national, European and international levels.
UIPI ASBL (Association Sans But Lucratif – association without lucrative purpose) is registered under Belgium Law since 2006 (Register n° 882 810 955), seated at 24 Boulevard de l'Empereur, 1000 Brussels, Belgium. We are also registered in the joint European Commission and European Parliament's Transparency Register of interest representatives under ID number: 57946843667-42.
Our contact details are:
Union Internationale de la Propriété Immobilière – International Union of Property Owners (UIPI)
24 Boulevard de l'Empereur
1000 Brussels, Belgium
Tel: +32 (0) 250 223 18
E-mail: office@uipi.com
How do we collect information from you?
We obtain information about you when you use our website, for example, when you contact us using the contact form or via email or if you register to receive one of our newsletters.
What type of information is collected from you?
The personal information we collect might include your name, address (if provided), email address, your organisation's name (if provided), your job title (if provided), telephone number (if provided), IP address, and information regarding what pages are accessed and when.
How is your information used?
We may use your information to:
process questions you have submitted via the contact form;
to carry out our obligations arising from any contracts entered into by you and us;
send you communications which you have requested and that may be of interest to you. These may include information about campaigns, newsletters, position papers or other publication material;
activities, promotions of our association's activities;
process a job/internship application.
We review our retention periods for personal information on a regular basis. We are legally required to hold some types of information to fulfil our statutory obligations. We will hold your specified personal information on our systems for as long as is necessary for the relevant and specified activity.
We only process data if we have a legal basis to do so. The type of processing will depend on the legal basis applicable, the most commonly used by us will be: legitimate interest, contract, legal obligation or consent.
You can find the definitions of these legal bases below:
1) Consent: You has given clear consent for processing for specific purposes.
2) Contractual necessity: Processing is necessary for the performance of a contract with you or to take specific steps before entering the contract.
3) Legal obligation: Processing is necessary to comply with the law (outside of contractual relationships).
4) Legitimate interest: processing is necessary for UIPI's legitimate interest or a third party's legitimate interest, unless there is an overriding reason to protect your personal data.
Subscription to the Newsletter
With the newsletter, we inform you about us and our work.
If you wish to receive the newsletter, we require a valid e-mail address from you as well as information that allows us to verify that you are the owner of the e-mail address provided and/or that the owner consents to the receipt of the newsletter. No other data is collected. This data will only be used for sending the newsletter and will not be disclosed to third parties.
During the registration for the newsletter, we save your IP address and the date of registration. The storage of this data serves exclusively as evidence in cases where a third party misuses an e-mail address to subscribe to the newsletter without the authorised owner's knowledge.
You may revoke your consent to the saving of the data, the e-mail address, as well as their use for sending the newsletter at any time. This revocation can be submitted via a link in the newsletters themselves, or via a message sent to office@uipi.com.
Who has access to your information?
Your personal data will only be handled by or on behalf of UIPI and with utmost care for your privacy.
We will never sell or rent your information to third parties.
We will not share your information with third parties for marketing purposes.
Third-Party Product Providers we work in association with
We work with a few third-party product providers to bring you quality and reliable services (for example an email newsletter send through the service provider MailChimp). We advise you to read also their Privacy Policy.
Embedded services of third-parties
It may be the case that third-party content, such as videos from YouTube, map material from Google Maps or graphics from other websites are embedded within this website. This always requires third-party providers to gain knowledge of the user's IP address. This is because, without the IP address, they would be unable to send the content to the browser of the corresponding user. Hence, the IP address is necessary to display such content. We strive to use only such content whose corresponding provider uses the IP address exclusively for delivering the content. However, we have no control over whether the third-party provider does in fact store the IP address, e.g. for statistical purposes. If we should become aware of this, we shall inform you.
How long do we keep your personal data?
When contacting us via the contact form or e-mail, your personal data provided (such as name and email address) will be saved for the purposes of processing the query, as well as in case there are follow-up questions.
If you sign up for the newsletter, we will keep your contact details in our mailing list until you decide that you no longer wish to receive our newsletters and unsubscribe or let us know via email (office@uipi.com) or until they are no longer of interest to you.
We review our retention periods for personal information on a regular basis. We are legally required to hold some types of information to fulfil our statutory obligations. We will hold your specified personal information on our systems for as long as is necessary for the relevant and specified activity.
Your rights and choices
You have the right to access the personal data we hold of you, of course free of charge. Equally, you have the right to have your personal data removed/deleted (unless we are processing your data as part of a legal obligation), corrected or completed. If we are using your data on the legal basis of legitimate interest (for example direct marketing or processing for statistical purposes), you have the right to object to processing. In order to do so, please contact us via office@uipi.com. 
You always have the right to lodge a complaint with the supervisory authority.
You have a choice about whether or not you wish to receive information from us. If you do not want to receive communications from us, then you can select your choices by ticking the relevant boxes situated on the form on which we collect your information.
We will not contact you for marketing purposes by email or phone unless you have given your prior consent. You can change your preferences at any time by contacting us by email: office@uipi.com.
The table below shows which right you can rely on, depending on the legal basis applicable to the specified processing of your personal data:

How you can access, update and delete your information?
The accuracy of your information is important to us. If you change email address, or any of the other information we hold is inaccurate or out of date, please email us at: office@uipi.com. Alternatively, you can call: +32 (0) 250 223 18.
You have the right to ask for the information we hold about you and (unless we are legally required to hold on to it) delete your personal data that we hold. You can do so by emailing us: office@uipi.com
Security precautions in place to protect the loss, misuse or alteration of your information
When you give us personal information, we take steps to ensure that it is treated securely.
Non-sensitive details (your email address etc.) are transmitted normally over the Internet, and this can never be guaranteed to be 100% secure. As a result, while we strive to protect your personal information, we cannot guarantee the security of any information you transmit to us, and you do so at your own risk.
Once we receive your information, we make our best effort to ensure its security on our systems. Where we have been given (or where you have chosen) a password which enables you to access certain parts of our websites (restricted to members), you are responsible for keeping this password confidential. We ask you not to share your password with anyone.
Profiling
We do not engage in active market profiling.
However, we may analyse the personal information you provided us with (for example your identify the company or association you work for and your job title) to identify your interests and preferences so that we can contact you with information relevant to you (for example invitations to events that might be of interest to you). We may make use of additional information about you when it is available from external sources to help us do this effectively.
Use of "cookies"
Like many other websites, the UIPI website uses cookies.
'Cookies' are small pieces of information sent by an organisation to your computer and stored on your hard drive to allow that website to recognise you when you visit. They collect statistical data about your browsing actions and patterns and do not identify you as an individual. This helps us to improve our website and provide you with a better browsing experience.
It is possible to switch off cookies by setting your browser preferences. Turning cookies off may result in a loss of functionality when using our website.
Links to other websites
Our website may contain links to other websites run by other organisations.
This privacy policy applies only to our website' so we encourage you to read the privacy statements on the other websites you visit. We cannot be responsible for the privacy policies and practices of other sites even if you access them using links from our website.
In addition, if you linked to our website from a third-party site, we cannot be responsible for the privacy policies and practices of the owners and operators of that third party site and recommend that you check the policy of that third-party site.
Use of Social Plugins (Facebook & Twitter)
UIPI'S website uses social plugins of the social network Facebook and Twitter. You can identify the plugins by the little symbol 

(Facebook) and the bird icon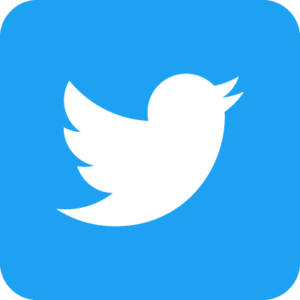 (Twitter).
By accessing a page through a plugin, the content of the plugin is directly transmitted to your browser via Facebook or Twitter, which then embeds it in the web page. Hence we have no influence over the scope of the data which Facebook or Twitter collects with the help of this plugin.
If you wish to suppress the linking of your member data with Facebook or Twitter, please log out before visiting our website. You can also review your privacy policy applicable to your Facebook and Twitter usage on the respective websites.
16 or Under
We are concerned to protect the privacy of children aged 16 or under. If you are aged 16 or under' please get your parent/guardian's permission beforehand whenever you provide us with personal information.
Transferring your information outside the EU
As part of the services offered to you through this website, the information which you provide to us may be transferred to countries outside the European Union ("EU"). By way of example, this may happen if you request information that one of our non-EU member associations is better placed to answer, we may transfer your request and contact information to them. We will always inform you if we forward your personal data.
By submitting your personal data, you are agreeing to this transfer, storing or processing.
If you use our services while you are outside the EU, your information may be transferred outside the EU in order to provide you with those services.
Review of this Policy
We review this Policy in case of policy changes. This Policy was last updated in May 2018.