After more than 8 months of debates, the new French housing law, the "ELAN" law n° 2018-1021 (acronym for Evolution of Housing, Development, and Digital) was definitively adopted on 16 October 2018 and published on the French Journal Officiel on 24 November 2018. Part of the measures contained in the law still require implementing Decrees in order to enter into force.
The main objective of this Law is to simplify standards and procedures to speed up construction and renovation, as well as to adapt legislation to societal changes and ensure suitable and affordable housing.
With its 234 articles, the new Law is rather holistic and it addresses as various matters as the reform of the digitalisation of legal documents and decisions, the simplification of urbanistic and construction measures, the adaptation of rental relations to societal changes, the reform of the social housing model, the fight against substandard housing as well as a couple of measures meant to promote energy efficiency. We have compiled the flagship measures of the new law.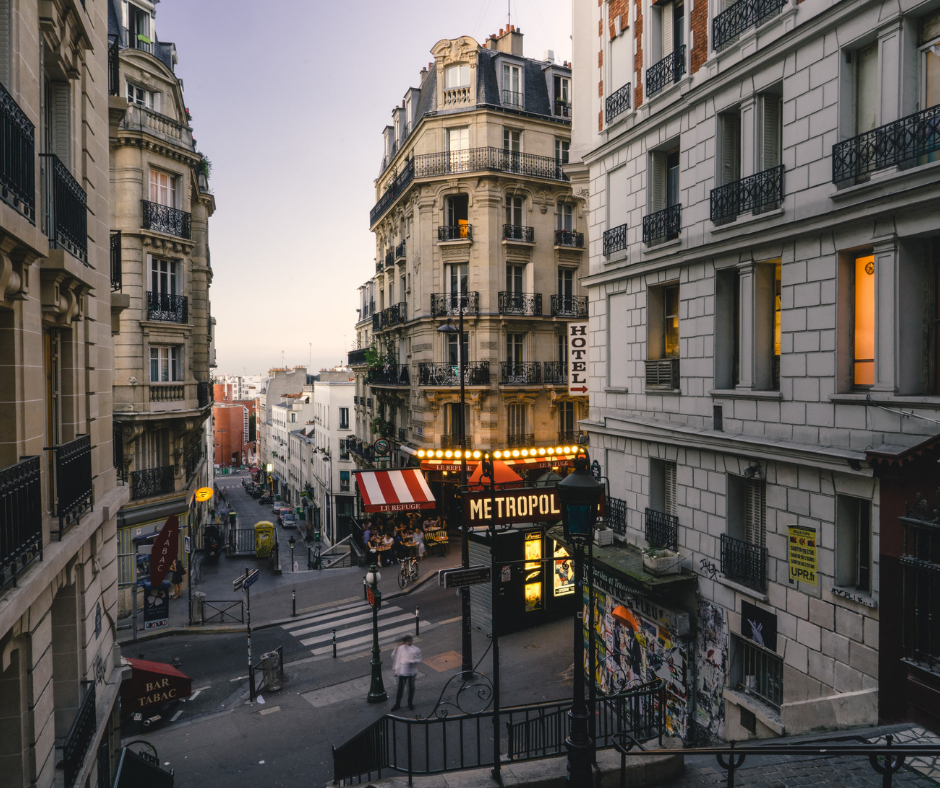 Creation of a mobility lease
The law creates a new lease called the "mobility lease", widely presented by the Government as a measure to meet students' housing needs and to promote labour mobility among young workers, people on fixed-term contracts or on mission. This new form of rental contract for furnished dwellings is meant to last between 1 to 10 months, it is non-renewable (even though its length can be modified just once as long as it does not exceed the ten-month limit) and can be terminated at any time by the tenant subject to one month's notice.
The reform of the social housing sector
A major milestone of the ELAN Law is to plan the reform of the social housing sector by regrouping the 800 social housing companies into bigger entities to improve their management and solidarity. The Law also fosters greater transparency by generalising the scoring board used for attribution and introducing a review of the situation of tenants every three years to better adapt housing offer to real needs. Finally, the text plans the sale of 40.000 social housing units a year to tenants and review the percentage of social dwellings allocated to specific income categories of eligible tenants according to the area in order to foster social mix.
Adaptation of rental lease contracts to societal changes
To adapt rental contractual relationships to societal changes the law notably introduces:
A digital lease contract with electronic signatures, digitalised versions of required certificates and documents, and digitalised version of the guarantees to be furnished;

Less restrictive minimum floor area rules to allow multi-rental leases for flat-sharing;

The creation of an inter-generational lease to promote cohabitation between seniors above 60 years old and young people below 30 that can be used by older tenants and just need to be notified to the landlord.
Inherited from the previous housing framework law from 2014 (Loi ALUR), this highly controversial measure chaotically implemented in Paris and Lille before been voided in 2017 by Administrative Tribunals is reintroduced for an experimental period of 5 years.
In its new version, the scheme still provides for the establishment of local rent observatories in areas under strain, but it no longer makes a systematic link between the existence of an observatory and rent control. It is up to defined local authorities and mandated public institutions (such as the EPCI inter-municipal cooperation institutions), competent in the field of housing, to request rent control experimentation in tense areas. The application of the measure must be made within two years after the entry into force of the ELAN law. Note that the observatory and subsequently rent control can be limited to a specific area/commune within the metropolitan area to prevent future invalidation of the scheme as it was done in Paris and Lille.   
In practice, in the areas concerned, landlords will have to set their rent within a range (reference rents) defined each year by "prefectoral" decree, a range that takes into account in particular the type of housing, the number of rooms and the district. In the event of non-compliance, the landlord faces an administrative fine (up to €15.000).
Stricter control for short-term touristic rentals (Airbnb type)
The ELAN law provides for stricter control of furnished tourist accommodation. Municipalities can request owners a number of nights rental statement for the current year. In addition, owners who did not registered their short-term rental property in an area where this is compulsory can face a €5000 to €10,000 fine per accommodation. Rental platforms that advertise as main residence properties which have already rented more than 120 days a year are also facing to penalties: €50,000 per dwelling.
The objective of the government is to fight against abusive collaborative rentals, meaning mainly those which exceed 120 nights per year.
Better management of multi-apartment buildings
The law allows the Government to legislate by Decree on co-ownership with the intention of better solve conflicts and ensure a better management of multi-apartment buildings tailored to their size and usage and by modifying governance and decision-making rules and the rights and obligations of all the parties.

The law also includes some direct modification of condominium law to improve participation and facilitate decisions in general assembly by allowing co-owners to participate by video-conference or express an opinion or vote by correspondence (the practical details will be set by Decree). The ELAN Law also simplify the majority for energy efficiency renovation.
Simplification of urbanistic and building rules
The law also aimed at simplifying urbanistic and construction rules in order to promote new residential housing developments. This should notably be done by:
Preventing red-tape for building permit by limiting to 10 months the timeframe to judge appeals against building permits, higher sanctions against abusive appeals and soon the possibility to fill application for building permits online;

Simplifying norms to facilitate the transformation of office buildings into residential buildings accompanied by specific incentives to foster such transformation;

Softening accessibility standards for new built, lowering down the percentage of new dwellings that need to be accessible to 20% instead of 100% (the rest needing to be evolutive);

Preserving the littoral law to protect costal zones with some specific minor adjustments to respond to local urbanisation needs.
Simplify expulsion of squatters while facilitating requisition of  vacant buildings
Squatters, namely occupants without right or title, will not benefit anymore from the "winter break", which forbids to expulse occupants between 1 November to 31 March.
On the other side, the Law facilitates the requisitioning of vacant premises to house homeless that have been empty for more than one year for the purpose of providing accommodation, for a maximum period of two years.