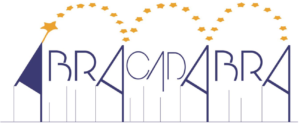 This three-year Horizon 2020 project focuses on the market up-take on energy efficiency and is coordinated by the Alma Mater Studiorum University of Bologna. ABRACADABRA stands for Assistant Buildings' addition to Retrofit, Adopt, Cure And Develop the Actual Buildings up to zeRo energy, Activating a market for deep renovation. The project started in March 2016.
ABRACADABRA is based on the prior assumption that non-energy related benefits play a key role in the deep renovation of existing buildings. In particular, actions will focus on the following main benefit: the generation of a substantial increase of the real estate value of the buildings through significant energy and architectural transformation (mainly integration of Renewable Energy Sources systems with new volume additions or new buildings' construction) to go beyond the minimum energy performance and aim at achieving Nearly Zero Energy Buildings (nZEBs).
To find out more about the project, go to ABRACADABRA website
CALL FOR CASE STUDY BUILDINGS!
We are currently looking for 40 more case study buildings, which are planning an energy renovation. 
These case studies will then be included in the ABRACADABRA project and will benefit of the results of the set of ABRACADABRA toolkits (Technical, Financial and Regulatory). Case studies will be tested to analyse the possible volumetric Add-ons and Renewables (AdoRe) and the toolkits will provide specific answers regarding the potential of each type of ADORES including technological solutions, potential energy reduction, potential economical booster to the investment and normative guidelines. All the buildings included in the ABRACADABRA project plan will also benefit of the inclusion in the ABRA-COMMUNITY, a broad and extensive European network of research institutes, professionals, construction companies, housing associations, energy agencies, public authorities and financial institutions that share the commitment in promoting this innovative approach to energy renovation.
ABRACADABRA aims at demonstrating to the key stakeholders and financial investors the attractiveness of a new renovation strategy based on volumetric Add-ons and Renewables (AdoRe) intended as one (or a set of) Assistant Building unit(s) – like aside or facade addictions, rooftop extensions or even an entire new building construction – that adopt the existing buildings (the Assisted Buildings) to achieve nearly zero energy.To take part in our initiative and candidate a building to become an ABRACADABRA CASE STUDY BUILDING you can join our Facebook and twitter pages or contact us through our website: http://www.abracadabra-project.eu/