UIPI assesses European Property Owners' capacity and willingness to renovate
UIPI conducted an online survey to assess European property owners' capacity and willingness to renovate their homes. By approaching how the sector and households are adapting and making their properties more climate friendly, and how the Covid-19 has affected their objectives, we can now draw a more accurate picture of where property owners stand regarding renovation.
European property owners showed a strong willingness to renovate in this survey: 77% of respondents think it is beneficial to make their properties more energy-efficient and sustainable. Also, more than half of them see both economic and environmental benefits in doing so, which shows that these goals are compatible and can be achieved in parallel.
Despite this determination, property owners find many barriers to take action. From the respondents that were not planning any renovation works before the pandemic, the economic barrier is one of the major obstructions: 31% of respondents who decided not to renovate are willing to do so but they do not have the necessary funds.
Incentives to renovation
As a consequence of the economic burden retrofitting brings to European families and landlords, 30% of the respondents who did not plan renovations stated that having financing schemes in place would help them change their minds and 54% of respondents ask for subsidies and grants that help them renovate their properties. They would also appreciate tax incentives and loans, although in a smaller percentage. This allows us to conclude that a greater attention to the real capacity of homeowners to renovate and the implementation of adapted measures that can enable them to undertake this challenge are needed.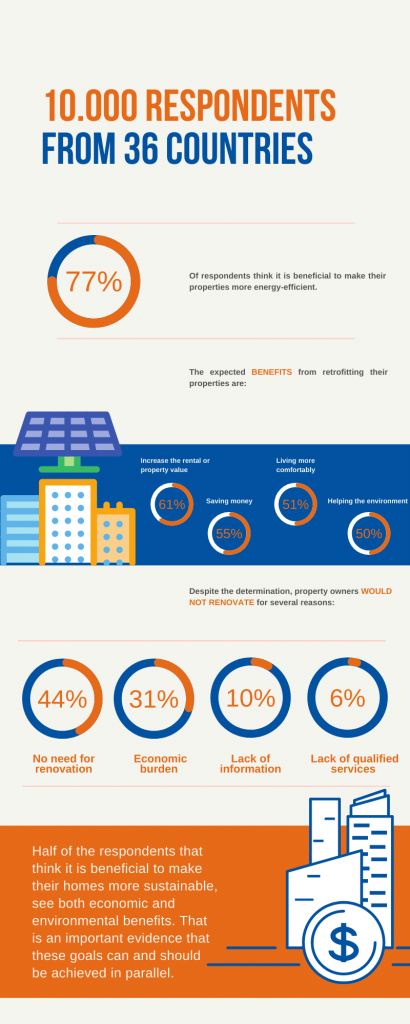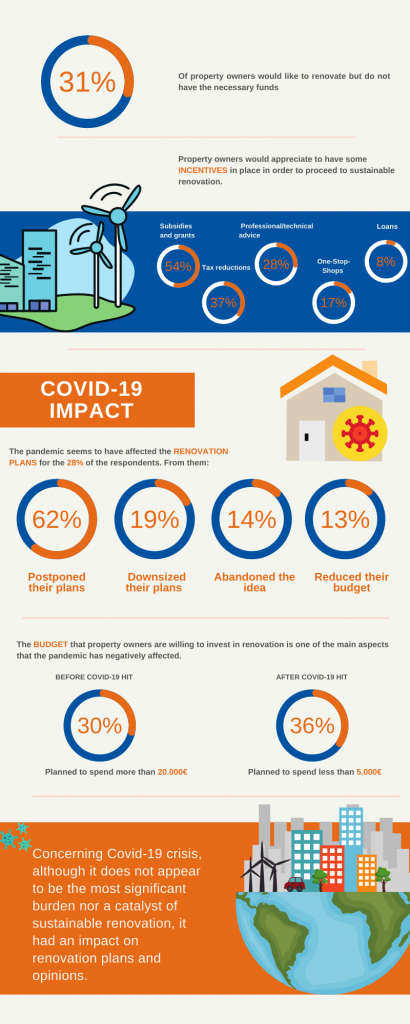 Having professional and technical advice and simplified user-oriented solutions like One-Stop-Shops (OSS) would be appreciated by a significative percentage of respondents. But only 28% of those who decided not to renovate stated that having OSSs would help them change their minds. Given the popularity of OSSs by those who are serviced and considering the comments received along this question, we believe that this relatively low percentage might be due to lack of awareness and understanding about this type of service rather than to a lack of interest in it. Further work remains to be done also to promote a broader implementation of OSSs closer to citizens, as these services can be a tool to inform, help and support property owners though their renovation journeys and can be seen as a solution to address the challenges and difficulties of renovation and to overcome the barrier of unawareness about the topic among property owners.
The pandemic's impact
The Covid-19 crisis and the insecurity that it brought along have impacted families' and businesses' expectations, objectives and plans in all aspects analysed in the survey. 28% of respondents stressed that it indeed affected their renovation plans. They mainly decided to postpone these plans, others downsized them, abandoned the idea and/or reduced their budget. Only a small minority of them indicated that the pandemic made them anticipating their plans (7% of respondents), expanding them (4%) or increasing their budget (4%).
The budget that property owners are willing to invest in renovation per property is precisely one of the main aspects negatively affected by the health and economic crisis. It downsized from 30% of respondents that planned to spend more than 20,000€ in their renovations before Covid-19 to a 36% of respondents that planned to spend less than 5,000€ in their renovations after the pandemic. Despite this, the coronavirus is not the most significative burden nor a catalyst of sustainable renovation, but more a delaying factor, both for renovations and for awareness raising regarding its urgency and benefits.
Property owners' all over Europe show a strong willingness to renovate their homes, but there are currently a lot of barriers to that path. Economic burdens and lack of information and concern about the topic are among the greatest setbacks to sustainable renovation. In this regard, awareness-raising about the benefits of sustainable renovation and its positive impact on health and finances that create incentives and economic safety should be in place. Especially in times of crisis such as Covid-19, what property owners need is to feel confidence, certainty and security, something that is achievable with the right policies and cooperation between all relevant stakeholders.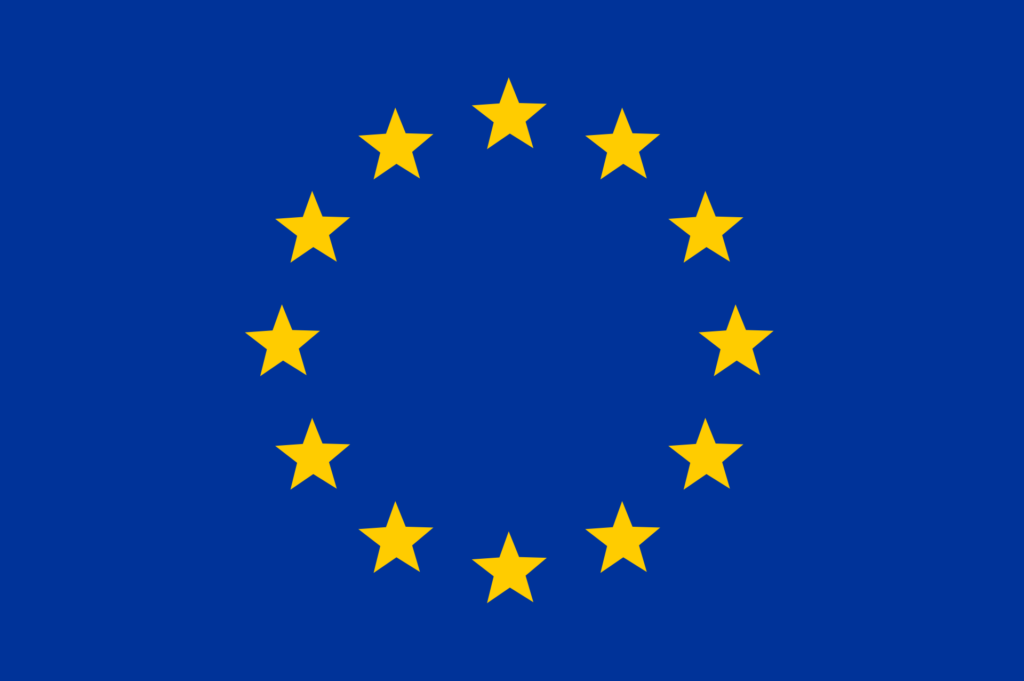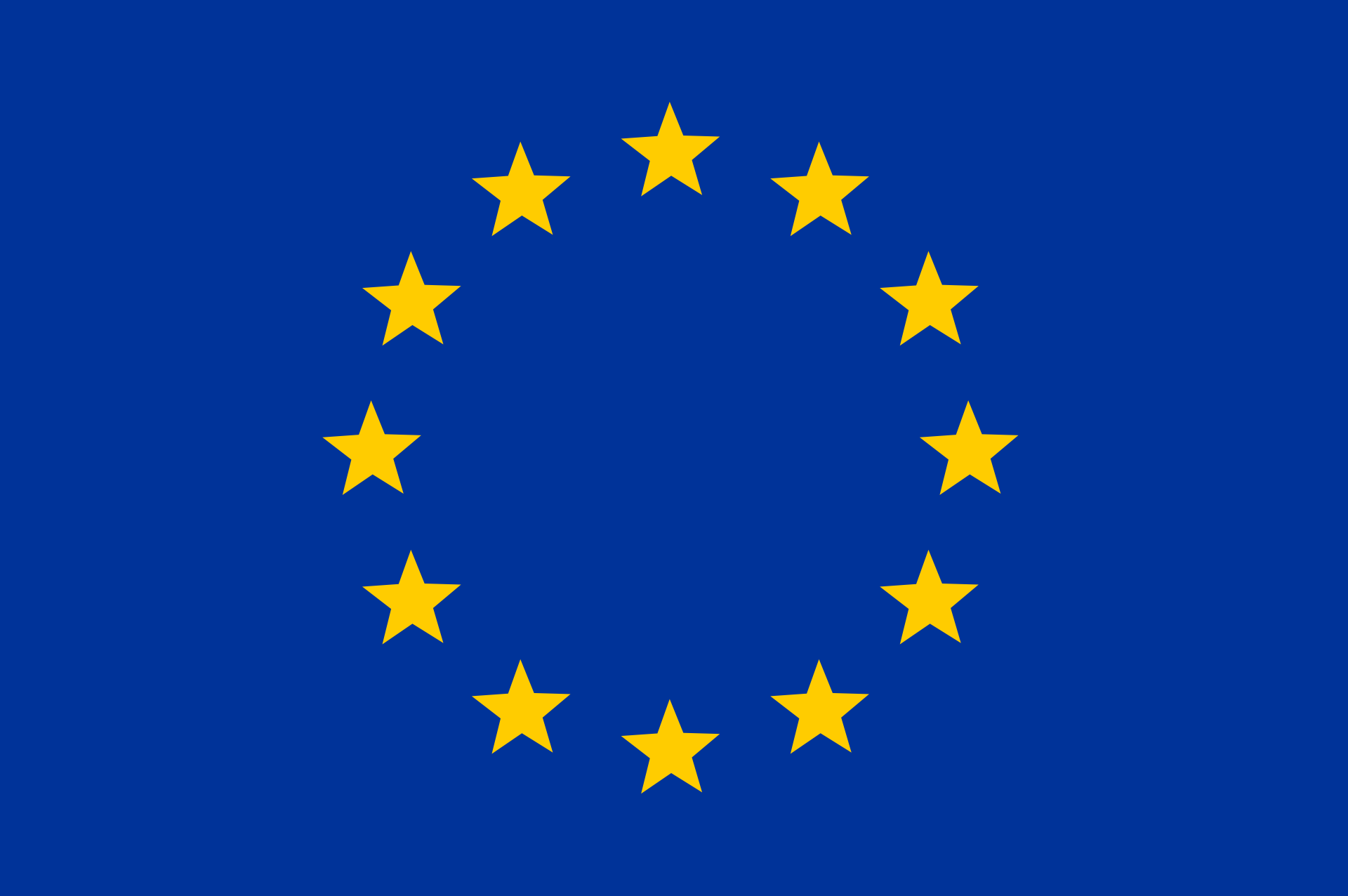 This project has received funding from the European Union's Horizon 2020 research and innovation programme under Grant Agreement No. 784972.