Portrait of William Cartwright-Hignett and Iford Manor - England
For the sixth portrait of UIPI Feature Series on Building Heritage, we head to the South-West of England, precisely in a charming hidden valley near Bath, to meet William Cartwright – Hignett. William is the owner of Iford Manor, where he lives with his wife, Marianne. Passionate about historic heritage, William has recently become Vice-President of the European Historic Houses Association and for many years he coordinated the NextGen group. Through his new role, he is committed to  foster the development of NextGen programmes across the continent, providing both educational and social networking for young and future owners of historic property.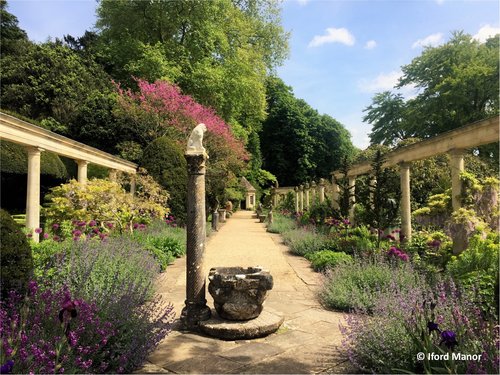 "Any change we make today should be reversible, so that if someone in the future wants to strip it back, it can be taken out without damaging the underlying history and heritage."
William, tell us about your property.
Iford Manor is a complex of buildings with industrial origins as a wool and cloth factory. The industrial operation gave way to residential uses by the early 18th Century, at the latest, when the smart Georgian façade was added.  The steeply terraced garden was begun around this time, and its importance was assured when Harold Peto, a famous landscape architect, transformed it during his time living at Iford from 1899-1933.  The garden is today Grade 1 registered, whilst the house is Grade 2, reflecting the relative importance of the garden.
What is your personal link to this property? How long has it been in your family?
My mother purchased Iford Manor in 1965.  It was in fairly run-down condition because it had suffered from the shortages of materials and labour during and after the Second World War. My mother married my father in 1979, following which he focused on restoring the garden while she managed the farming estate and buildings, until they passed over the management to us in 2016.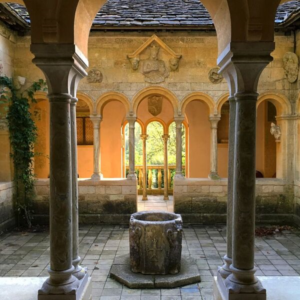 What is your motivation to own and preserve such a building?
Marianne and I love Iford for the peace and tranquillity it offers in an increasingly busy world. People need places like this in their lives and we see it as our privilege to maintain it for the future.  We farm the valley with a conservation-led approach which ensures that our local communities can enjoy the space as a "green lung".  Whether visiting the gardens, or just enjoying a walk along the river, Iford provides an escape, an opportunity to re-centre and allow both body and mind to breathe. From a personal perspective, I feel very strongly that it is the private family that puts the soul into the building, which makes a house into a home. My mother's family has a 400-year history of living in historic properties.
Would you have an anecdote or memory to share with us that made you feel proud to be the owner of this property?
Iford's gardens are open to the public during the summer, and barely a week goes by that we don't meet someone who has a personal connection to the place, whether it is because their grandparents worked on the estate, or because they played here as a child.  More recently we have been receiving a lot of requests from people to get engaged in the gardens.  We love this because it cements Iford as a truly special place for them – that really makes us happy.
What are the specific actions required to keep this type of building in good shape and preserve its history and architecture?
The building is of stone construction, built on a hillside with somewhat unstable geology but it has mostly made it through 500 years already.  The house has a Cotswold stone tile roof in the most part, and this requires its own maintenance. But generally, I would say that the house is actually in reasonably good shape, being solidly built to last!
The challenge with historic properties is how to manage repairs when parts of the building fail or need repair. For example, historic stone mullions in the windows can weaken with erosion over time, so the question is: when does one replace them? How (materials, skills etc.) can it be done to ensure that it looks appropriate and 'in keeping' with the older materials around?
In the garden it's even harder because whilst the structure of the design should remain broadly the same (since it is listed), the planting is constantly changing: certainly, heritage must remain relevant to survive, so our approach has been to allow the herbaceous borders to remain fresh and modern, whilst the more structural plants such as roses, take a more historical approach, blending with the historic structures.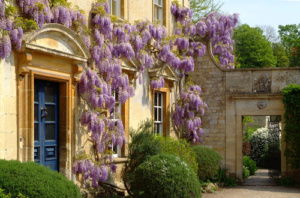 Have you undertaken actions to adapt this building to modern living standards and how did you manage to do so while preserving its heritage value?

We have some work to do in the house to bring it up to date.  In particular, the kitchen isn't really designed for modern living – it's from the 1950s (if not earlier) – so that will need alteration.  Also, there aren't any showers in the house – only baths.  We probably need to do something about that! 
Historic houses have to remain appealing to people to live in them, otherwise they won't survive, and if done tastefully, this sort of a change can enhance the heritage, whether it is through using historic materials or modern twists.  But we try to remember the principle of reversibility: that any change we make today should be reversible so that if someone in the future wants to strip it back, it can be taken out without damaging the underlying history and heritage.
Our domestic kitchen is also our public tearoom, serving over 12,000 customers every summer, which is untenable. Therefore, we are converting some old stables and a beautiful historic 16th Century barn into a café, restaurant and visitor centre. This will mean that we have a space to welcome people properly to the valley and provide information and interpretation for the heritage here; putting heritage on a sure financial footing and connecting it with the community is essential to its survival, in our case at least.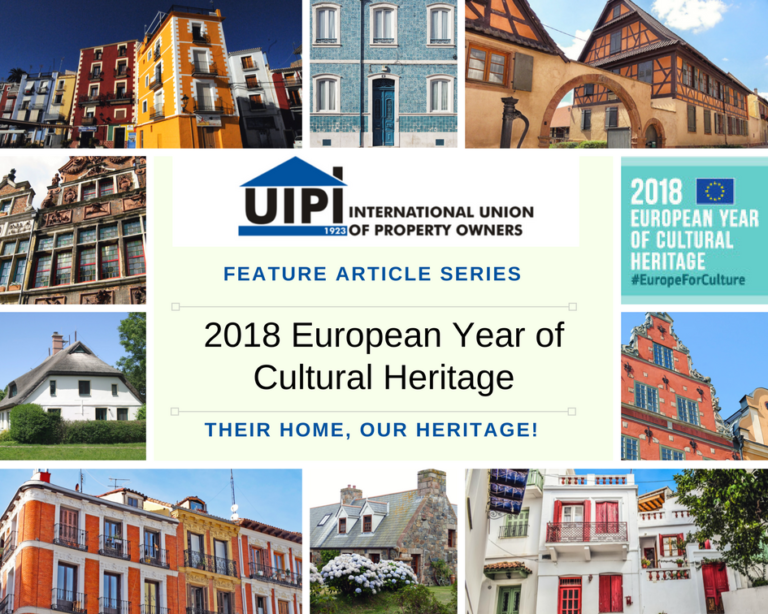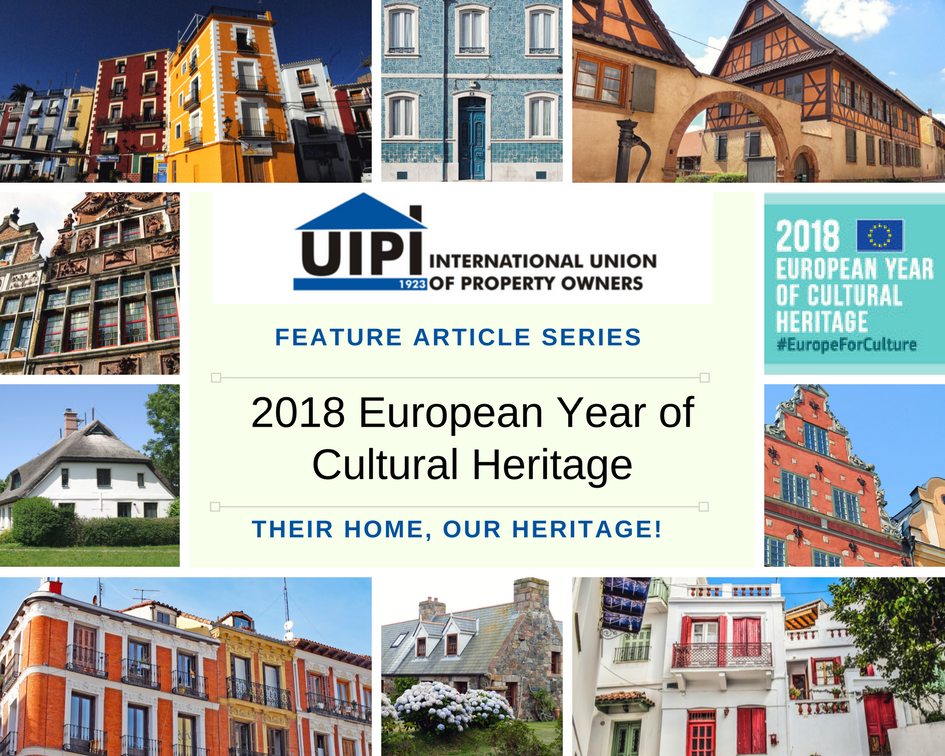 What are the current national or local policy framework and financial incentives in place? Do you make use of them? What could be improved?
We are fortunate in the UK that the public loves to visit historic properties. However, private owners do not exist on a level playing field with the houses owned by trusts and foundations. Generally speaking, private owners can apply for grant funding assistance from fewer sources (such as the Heritage Lottery Fund and some Government schemes), they have to make repairs out of taxed income as well as pay VAT on the maintenance of their buildings.
A reduced rate of VAT and looser funding from grants would assist greatly, and acknowledge the enormous amount of effort, time, passion and money which we put into saving and preserving heritage for the future. Overall, private owners look after 41% of all heritage assets in Europe – so it's very important that we encourage good maintenance with financial and educational support.
What would be your idea on how to share the heritage value of your property with the public?
We already open the garden to the public around 150 days a year; we have a "Butterfly Day" each year which seeks to connect local primary school children (5-11 years) with nature in the valley; we are planning to start courses which will allow us to pass on our team's knowledge of gardening and managing heritage property to a wider audience… there are lots of ways to connect. 
We need to educate people, so that they understand and support their heritage more. The recent Private Heritage Week, an initiative by European Historic Houses within the 2018 Year of Cultural Heritage was a good way; Heritage Open Days are also a good thing to join in with.  These sort of festivals of heritage allow private owners who are not normally open, to connect with people locally once a year, around a common programme.
If you were to give one advice to the generation that will take over your house, what would it be?
If opening the house or garden in the future, make sure to look after your own privacy, and to put boundaries in place between the private and public. But above all, enjoy living in the house and make sure it is always a pleasure and a privilege, not a burden.