Student Accommodation in times of Covid-19: Need for Resilience, Flexibility and Communication
The European student accommodation market has grown significantly in the past decade following the swift increase of university students in Europe. According to  Eurostat, in 2018, there were 17.5 million full-time students in the EU (and 2.5 million in the UK). Among them there were 1.3 million international students in universities across the EU – illustrating how student mobility is important. These students need accommodation when they study abroad and don't have the option to stay with a family member. The massification of international university students created a new accommodation market, now threatened by Covid-19 and related measures. 
With the onset of Covid-19 pandemic, students' and young professionals' life, notably international ones, has been specifically affected considering that a big part of their lifestyle was linked to and enabled by easy mobility (no borders within the EU and cheap low-cost flights at hand). The closing of borders, the coded colour areas defining the risk represented by a country's travelers and other measures set in place to limit the spreading of the virus ended up many times either isolating these students and young professionals in countries where they had little support or forcing them to go back to their countries of origin (either postponing their plans of living abroad or giving up on them altogether). These left behind high vacancy rates in student accommodation market, reaching 30% in some university cities.  Adding to this, the ones that chose not to leave found themselves having to stay in rented properties many times without a job or classes, which posed a financial challenge not only to them but also to the student housing accommodation providers that suffered this crisis and its consequences with them. National governments tried to give responses and in some cases support measures for renters were put in place to ease notice period rules or prevent vacancies.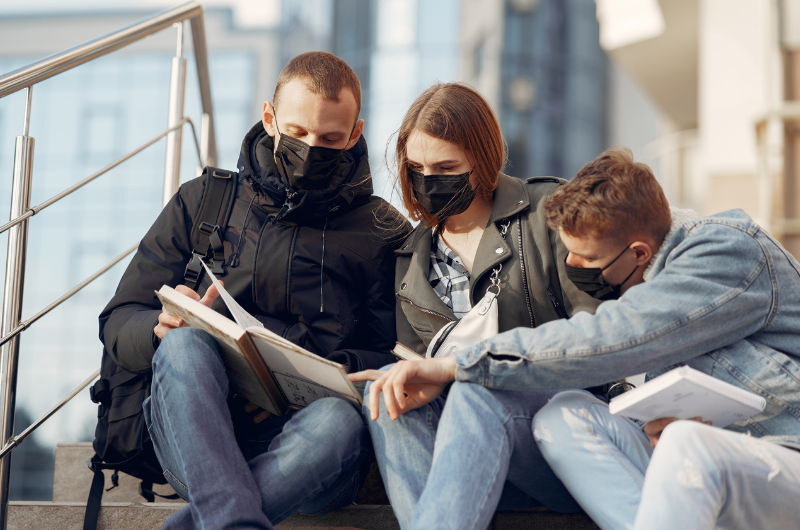 The pandemic did not only affect the vacancy rates of student accommodation but also changed the way renters perceive their living spaces and live their lives. Evident changes in preferences when choosing for housing are observed; more and more students and young professionals are moving away from big urban centers, as they know don't see why it is worth paying more to live in the city when all or most cultural venues are closed and start to give more importance to being able to lead a healthy lifestyle. Green spaces are increasingly desired, as well as independent housing instead of flatshare, although some (especially international students) still want to share flats or premises in fear of finding themselves alone during a lockdown. 
The  Covid-19 pandemic also  brought  changes on rental arrangements and accommodation requests, as shown by a recent  survey  conducted by  HousingAnywhere, an online rental accommodation platform for students and young professionals. Results indicate that there is a change in students' behaviour visible through bookings  made, whom either are interested in very short  booking windows (booking for next week or next month) or in very long booking windows, which means that  they are more hands-on on booking very early their accommodation, something that before Covid-19 was not the norm. The study also reveals that the platform users were more inquiring after the pandemic started and asking for a lot of information from an early stage in their mobility journey. This requested information was generally about the houses sought to rent, rental policies, but also about everyday life in the place of destination, including proximity to medical care centres.  
All these changes are reshaping the relationship between tenants and housing providers in this student accommodation sector. Hardship endured also had its upsides as both parties had to learn to adapt, be resilient and flexible, and to better communicate. These skills are important to establish good and strong relationships and are improving the experience on both sides. Also the pandemic gave space for restructuring and rebalancing, enabling the appearance of new resilient spaces, better prepared, here to stay and that will certainly be part of the future of student accommodation. 
These were some of the points discussed during a Round Table  organised by UIPI on 6 May, within the scope of the Erasmus+ HOME project,  which  brought together relevant stakeholders (students, tenants, private landlords, student housing providers and online rental accommodation platforms)  to discuss the impact of the pandemic from their perspective. The discussion brought insightful views on the current status of student accommodation and on what needs to be done from now on to help its recovery.   
More information about the event  here.