Student Accommodation in times of Covid-19
6 May 2021, 10:00 – 12:00h
Students, housing providers and online platforms are all key actors to assess the sector's situation after the pandemic hit and how the new challenges and opportunities can be faced.
The goal of the event is to offer the opportunity to stir the discussion around these topics and obtain a holistic view to understand the current situation of student accommodation in times of pandemic. 
SPEAKERS
Emmanuelle Causse, Secretary General at the International Union of Property Owners (UIPI)
Steven Boon, API Integrations Manager at Housing Anywhere (HA)
Stefano Capolongo, Full Professor of Public Health at Politecnico di Milano and Head of the Department in
Architecture, Built environment and Construction engineering (ABC)
Joonas Grönlund, Executive Director of Lappeenranta Student Housing Foundation (LOAS) and Board
member of the Nordic Association for Student Housing (NSBO)
Ben Beadle, CEO of the UK's National Residential Landlords Association (NRLA)
Simone Pouw, Head of Public Relations at Housing Anywhere (HA)
Sabina Achim, Communication Manager at Erasmus Student Network (ESN)
Francis Ascoop, Head of the Housing Office at University of Ghent (UGent)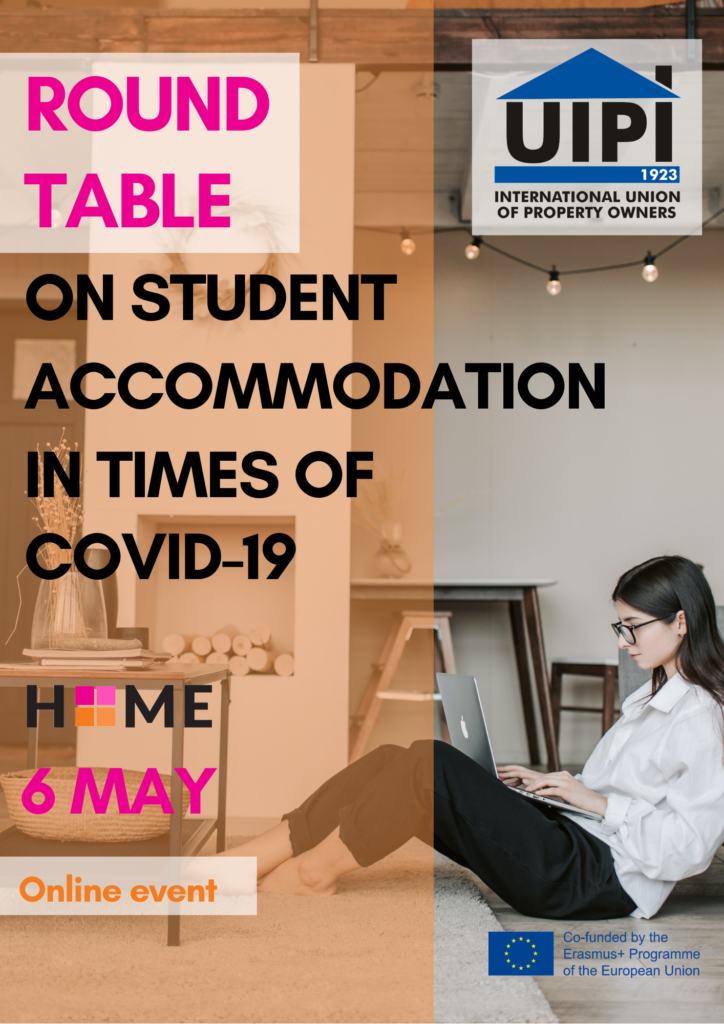 This project has received funding from the European Union's Erasmus+ Programme under grant agreement 2019-1-NL01-KA203-060479.