iNSPiRe Property Owners' Workshop
24 June 2016 
Madrid, Spain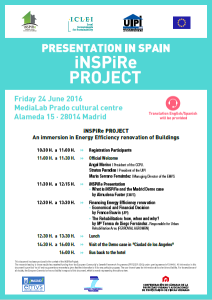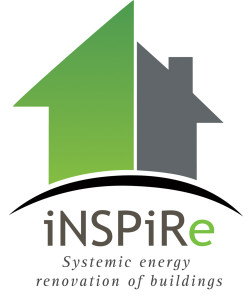 In the framework of the iNSPiRe EU project, UIPI will organise a workshop in Madrid on 24 June 2016 with the support of our Spanish member, the Confederation of Spanish Property Chambers, and the Madrid public authority Empresa Municipal de Vivienda y Suelo (EMVS), a partner in this project.
This workshop will bring together property owners' representatives from all other Europe as well as Spanish property owners and public procurers. The objective is to present the iNSPiRe project and its goals through a presentation of a concrete demo case: the Madrid one (a large scale renovation of a multi-apartment building accomplished within the framework of iNSPiRe). This event should also be the occasion to promote renovation via the presentation of existing Spanish funding opportunities and advise on how to prepare a business plan for renovation .
This workshop will be preceded the day before by UIPI working committees.
Download the final programme:  Final Programme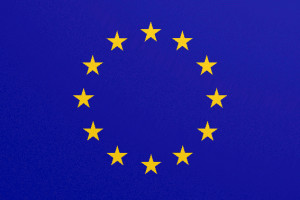 The research leading to these results has received funding from the European Community's Seventh Framework Programme (FP7/2007-2013) under grant agreement n°314461. All information in this document is provided "as is" and no guarantee or warranty is given that the information is fit for any particular purpose. The user thereof uses the information at its sole risk and liability. For the avoidance of all doubts, the European Commission has no liability in respect of this document, which is merely representing the authors view.