Making HOME a wonderful experience
Finding reliable and safe accommodation is the main obstacle to international mobility for students, as confirmed by the HousErasmus+ Report. The latest European Commission Erasmus+ quality survey also illustrates how satisfaction with support in finding accommodation has undergone a substantial decrease. Project HOME tackles one of the core obstacles to mobility. And the first task to do so, it to create the European Student Accommodation Quality Labels, which UIPI already did and presented in front of the experts.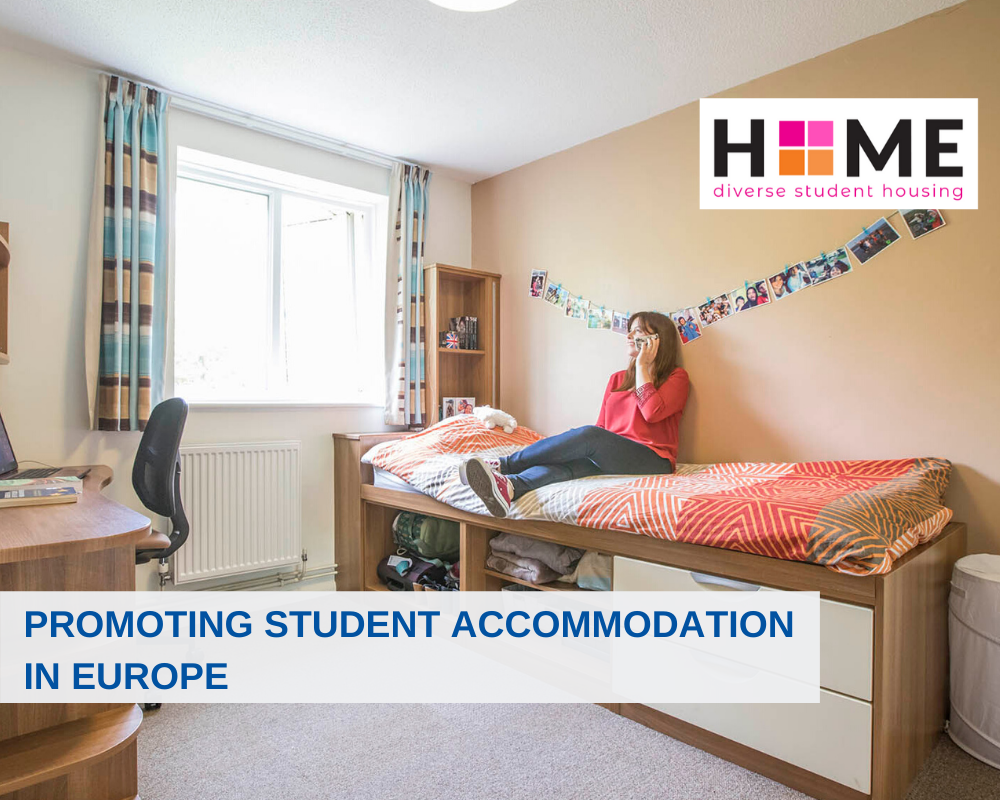 Home draft quality labels
On the 12th of February, the Home Project had its first public debate. So, after a couple of months of hard work and research on the national standards and practices in the student accommodation sector as well as in the feasibility assessment of the ensuing labelling exercise, it was time to share the current results with the representatives of the different sectors involved in this initiative (e.g. students, student housing sector, private housing sector, etc). It was a great occasion to bring different views together and gather useful feedback.
The discussion started with some mild divergences. Surprisingly, the debate turned to have a useful outcome and all the participants were on the same page. It was made clear that one single label does not fit the market's needs and the best is to have different labels to better represent the variety of offers available. It was agreed by all that a common language for the sector, understandable by all, needs to be set up to facilitate a successful match of supply and demand. The labels reflect criteria which can be assessed using data commonly gathered by existing online housing platforms, enabling landlords and housing suppliers in general to showcase the features of their properties.
The overall feedback collected was positive and the participants clearly expressed their support to this project, understanding the value of the establishment of a common language that contributes to a more transparent, efficient and reliable student accommodation sector, by simplifying the match of supply and demand.
The discussion ended with an optimistic tone and UIPI is very satisfied with the results of this meeting. The feedback received was constructive and conversations fruitful, providing the wanted validation to support the work investment made and confidence for the upcoming tasks.