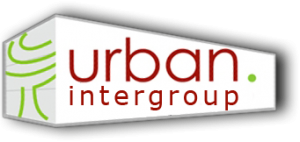 UIPI strongly welcomes the continuation of the European Parliament Intergroup URBAN and is looking forward to collaborating with its members in the future.
On 11th of December, the list of the European Parliament Intergroups was validated by the European Parliament Conference of Presidents. Thanks to the effort of MEP Jan Olbrycht, President of this intergroup during the previous legislature, the URBAN Intergroup is among the 28 cross-party and cross-committee groups approved.
The URBAN Intergroup at the European Parliament has been working successfully since 2004 to ensure that urban related issues are reflected in European Parliament's discussions and to stimulate exchange of views between MEPs and civil society on topics relevant for urban development, including housing related issues.
UIPI is also interested in the work of other Parliamentary Intergroups such as Long-term investment and reindustrialization, Ageing and intergenerational solidarity, Climate change, biodiversity and sustainable development and Disability.
The European Housing Forum, co-chaired by UIPI, also unanimously welcomes the reinstitution of URBAN. See the EHF Press Release – Continuation of the URBAN Intergroup – 11.12.2014.