UIPI is looking for a Policy and Communication Assistant
Are you interested in European affairs? Are you passionate about international politics, public affairs and policies relating to housing, real estate and the built environment? Then this position is just what you were looking for! 
Apply by 22 February 2021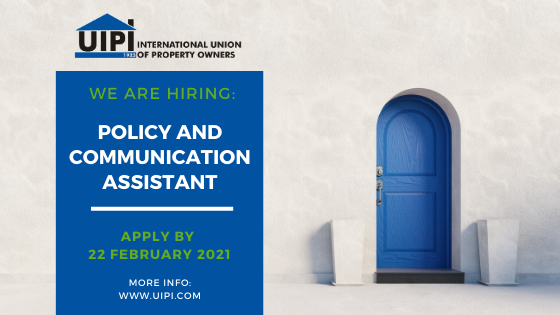 In this role, you will contribute to the representation of UIPI members' interests at EU level, conduct policy analyses,  monitor European policy developments, as well as  write position papers and comparative analyses about various housing and real estate related policies. You will also support our Projects Team in the in the management of EU projects, as well as in the organisation of seminars and events, while also contributing to all UIPI research and communication activities.