UIPI is looking for a European Affairs Officer
Are you interested in European affairs? Are you passionate about international politics, public affairs and policies relating to housing, real estate and the built environment? Then this position is just what you were looking for! 
Come join our multicultural and cooperative environment, where you will have a stimulating work experience and will learn everything about European affairs and lobbying, with the possibility to work on a wide range of policies and quickly gain responsibilities.
Apply no later than 1 April 2021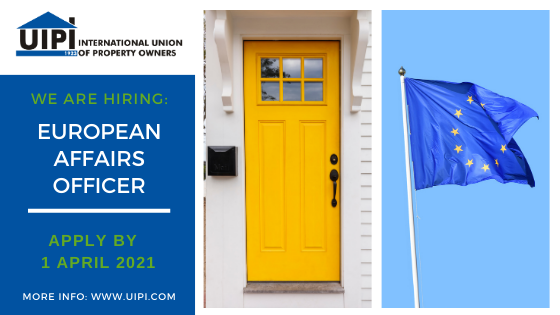 In this role, you will contribute to the representation of UIPI members' interests at EU level, conduct legal analyses, monitor European legal dossiers, as well as  write position papers and comparative analyses about various housing and real estate related policies, in an environment with relevant contacts and key players.